The Tree Species and Habitat Maps Layers have their own folder in the Map Layers Menu, like the Hunt Folder, Trails & Rec Folder, and Water Folder. If you don't see the Tree Species and Habitat Maps Folder in the My Layers Menu, check the Layer Library.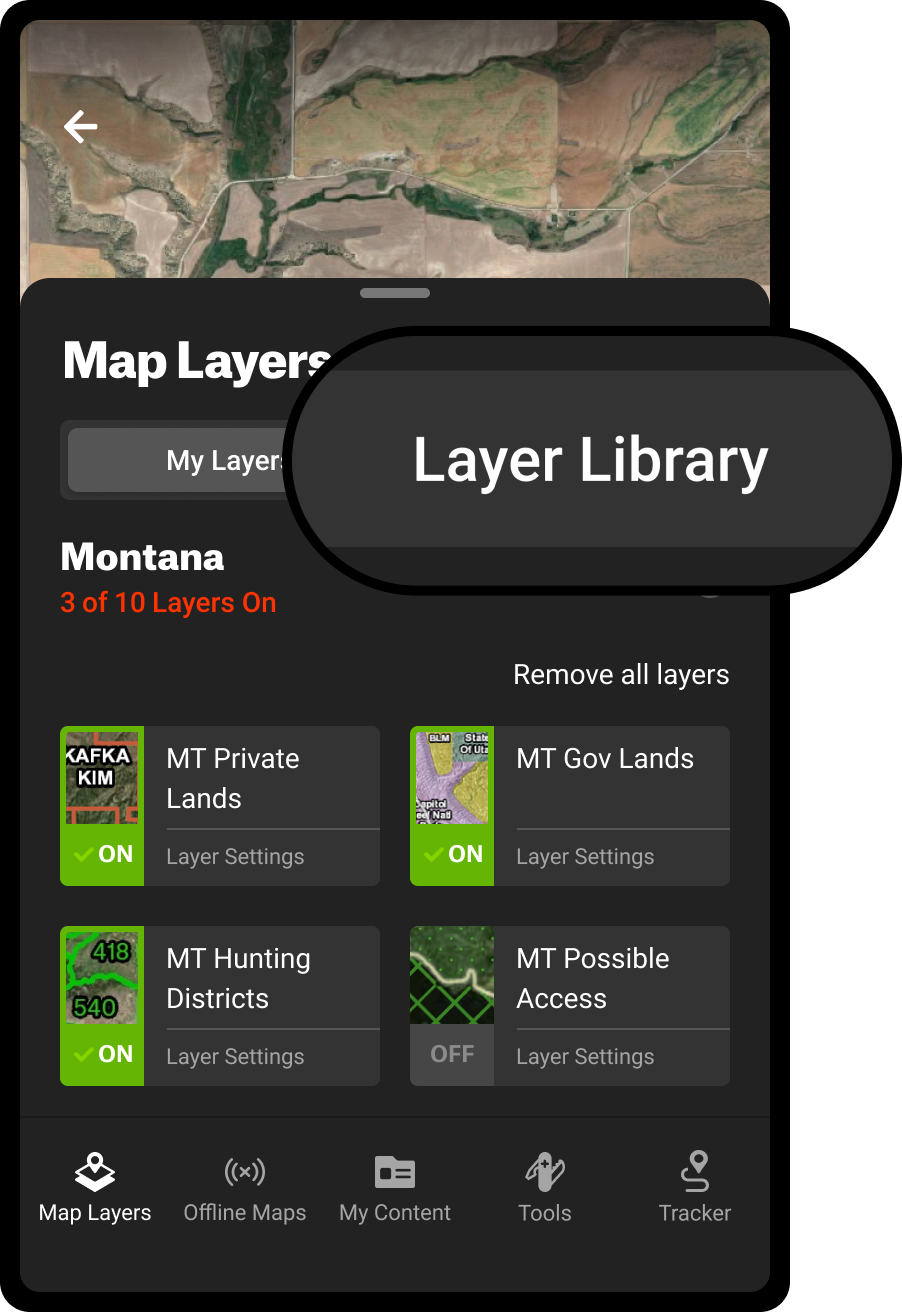 Deciduous vs. Coniferous: quick breakdown of the type of forest, deciduous, coniferous, or mixed.

Deciduous.
Mixed.
Coniferous.
Deciduous Tree Distribution: color-coded view of seven different deciduous tree species.
Alder Maple.

Aspen Birch.
Elm Ash Cottonwood.
Maple Beech Birch.
Oak Gum Cypress.
Oak Hickory.
Other.
Coniferous Tree Distribution: color-coded view of six different coniferous tree species.
Fir Hemlock Spruce.
Juniper.
Larch Tamarack.
Longleaf Pine.

Other.
Pine.
Thermal Deer Cover: coniferous tree species that provide winter cover for deer. Use this layer to find bedding and winter habitat.
Hemlock.
Fir.

Spruce.
Cedar.
Redwoods.
Acorn Producing Oaks: mature oak tree forests that have the potential for acorn production for food sources.

White Oaks.

Mixed Oaks.
Red Oaks.
Young Aspen Forests: young aspen forests are a key food source for deer and one of the top habitat types for ruffed grouse.
Young Aspen Forest.
Wetland: woody and herbaceous wetlands.
Woody Wetland.
Herbaceous wetlands.