If you accidentally left the Tracker running, or you started it too early, Premium and Elite customers can delete sections of your Track.
Find the Track on your map and tap it to bring up the info card. Tap "Trim Track."
Or, find the Track in the My Content Menu, tap the three dots, then tap "Trim Track."
Move the green slider to the right to trim the beginning of the Track, or move the red slider to the left to trim the end of the Track.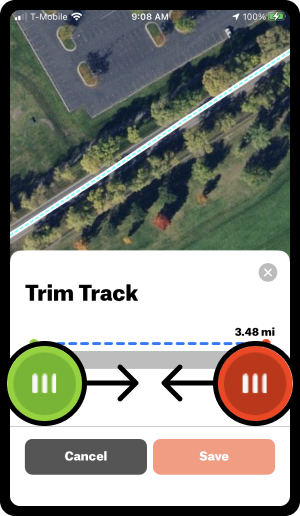 When you're done making your adjustments, tap "Save."