The onX Hunt App keeps you logged in between sessions, and it is recommended that you do not manually log out. You will only be able to log in again when you have an internet connection.
Open the onX Hunt App.
You might see two options; "Start Trial" and "Login." Choose the "Login" option.

Log in with the email address and password you used to create your account. Follow this link if you aren't sure what your password is.
Tap "Login."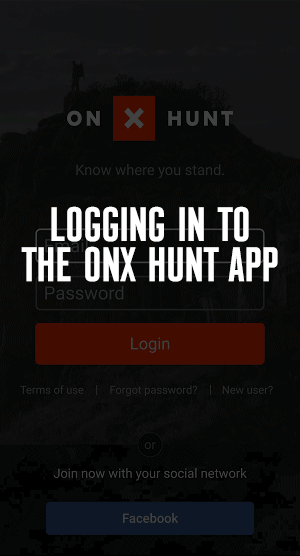 Having trouble logging in? Follow this link to troubleshoot.