Display the US Forest Service's Motor Vehicle Use Map. The Forest Service produces these maps to help outdoorsmen and women know which types of vehicles are allowed on specific roads and trails at different times of year.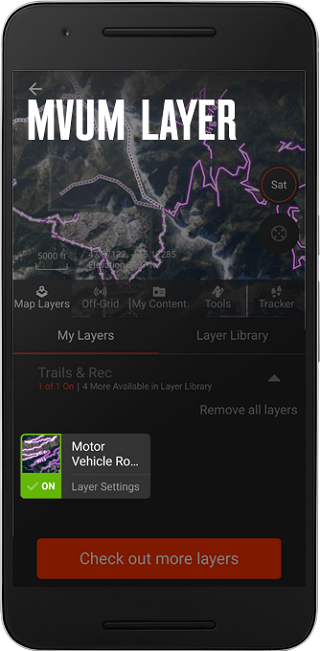 Roads and trails with a white background are open yearlong.
Roads and trails with a grey background are open on specific dates. Tap the trail to view open dates.
---
Satellite Basemap

Topo Basemap

Hybrid Basemap

---
Learn More: