Display the locations and borders of USFS clearcuts and thinning projects within the past 15 years.
From the USFS Reforestation Website:
Clearcut - A stand in which essentially all trees have been removed in one operation to produce an even-aged stand. Depending on management objectives, a clearcut may or may not have reserve trees left to attain goals other than regeneration.
Thinning - An intermediate treatment made to reduce stand density of trees primarily to improve growth, enhance forest health, or to recover potential mortality. Includes crown thinning (thinning from above, high thinning), free thinning, low thinning (thinning from below), mechanical thinning (geometric thinning), and selection thinning (dominant thinning).
---
Satellite Basemap

Topo Basemap

Hybrid Basemap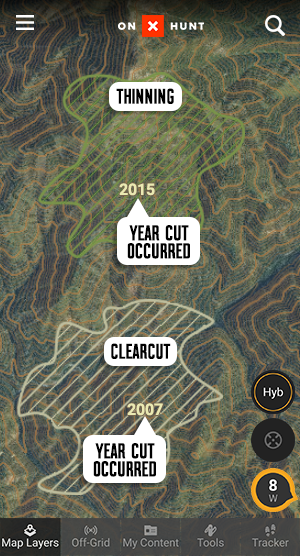 ---
Learn More: