The information on the Timber Cuts Layer comes from the US Forest Service. Click here for the US Forest Service restoration website to learn more about thinning and clearcut projects.
The Timber Cuts Layer is in the Trees/Crops/Cover Folder in the Map Layers Menu. Click here to learn more about using the Map Layers Menu.
There are two types of Timber Cuts shown on the Timber Cuts layer:
Thinning: an intermediate treatment made to reduce stand density of trees primarily to improve growth, enhance forest health, or recover potential mortality. Includes crown thinning (thinning from above, high thinning), free thinning, low thinning (thinning from below), mechanical thinning (geometric thinning), and selection thinning (dominant thinning).


Clearcut: a stand in which essentially all trees have been removed in one operation to produce an even-aged stand. Depending on management objectives, a clearcut may or may not have reserve trees left to attain goals other than regeneration.
With the Timber Cuts Layer turned on, clear cuts will have beige borders and diagonal lines, and thinning projects will have green borders and diagonal lines. The year inside the clearcut or thinning border is the year the project was completed.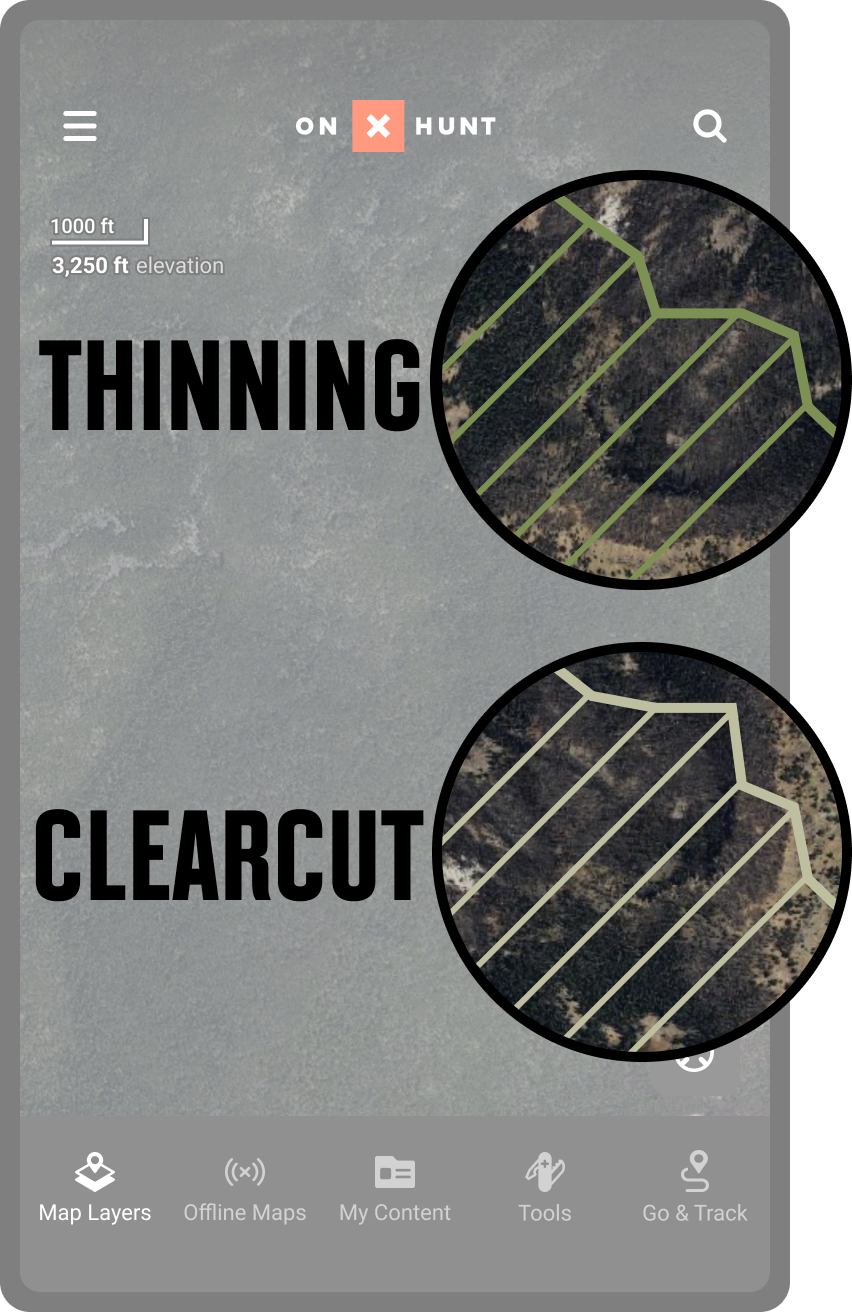 You can easily identify timber cuts and other map features without consulting a legend by tapping the feature on your screen. Click here to learn more about identifying map features without a legend.