Information on the Historic Wildfires Layer comes from the National Interagency Fire Center.
The Historic Wildfires Layer is in the Trees/Crops/Cover Folder in the Map Layers Menu. Click here to learn more about using the Map Layers Menu.
With the Historic Wildfires Layer turned on, wildfires that occurred within the last year are shaded dark orange and will show the name and date of the fire on the map. Wildfires that occurred more than a year ago have lighter shading and will show the fire's year as you zoom in.
Within the past 3 years: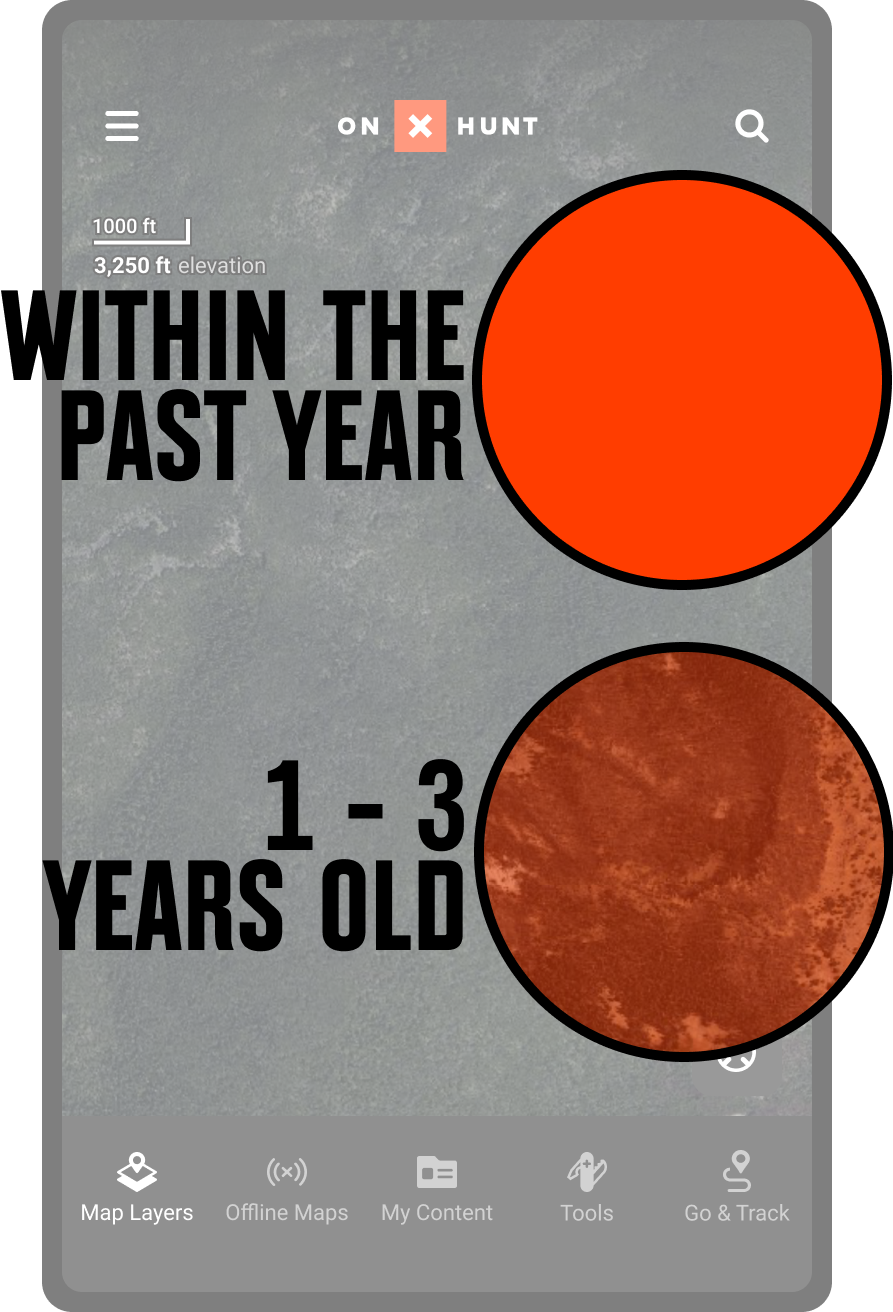 4 or more years old:
You can easily identify historic wildfire information and other map features without consulting a legend by tapping the feature on your screen. Click here to learn more about identifying map features without a legend.