Display lands managed by the US Forest Service, BLM, National Park Service, state, tribal government or any other government entity.
The colors below are at the highest zoom level. As you zoom in, the shading will become more transparent.
Be sure to research the rules and regulations regarding each property thoroughly before attempting to access.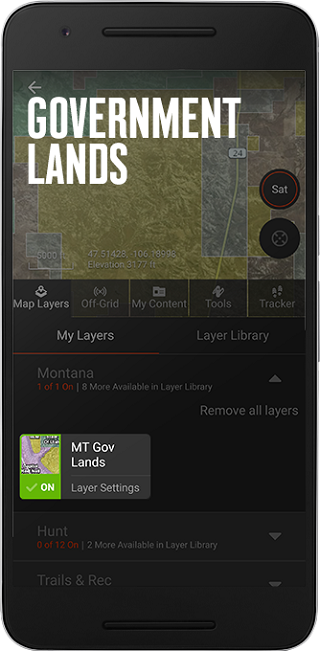 ---
Most Common Government Land Designations
Satellite Basemap


Topo Basemap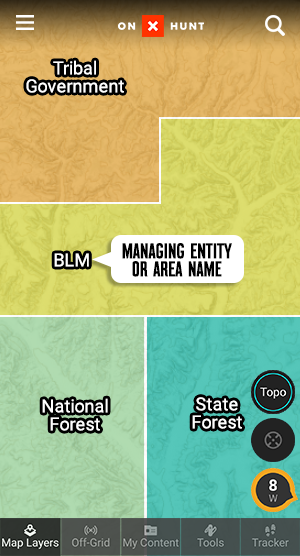 Hybrid Basemap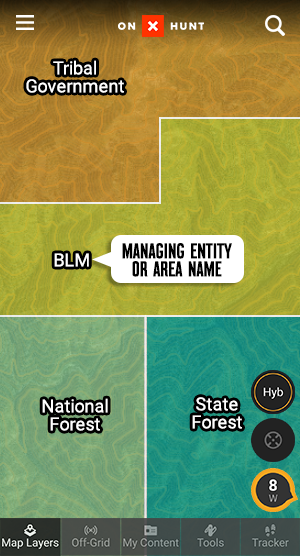 ---
All Government Land Designations


Tribal Government

Bureau of Land Management

National Park Service


Department of Defense

Local Government or Department of Transportation

Higher Education


Unclassified Federal


Local Park


State Park

State Fish and Wildlife

State Forest

National Forest Service


US Fish and Wildlife
---
Learn More: