We do our best to keep everything as up-to-date and accurate as possible, but some data sources are more accurate than others. If you notice something you believe is wrong, we want to know about it.

Tap inside the boundary of the private parcel or government land parcel that is incorrect to bring up the "About this location" window.


Swipe the "About this location" window up to view more information.


At the very bottom of the "About this location" window, tap "Report Error."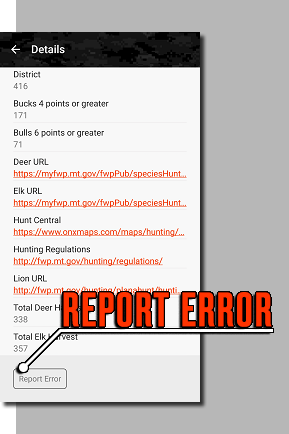 Please provide as much information as possible to help us identify the error and find the corrected data.
What happens to my error report?
We use these error reports to help identify problem areas. Your error report is sent directly to our mapping team and they will verify the information you provided with our data sources. If the report is verified, it will be corrected the next time we update the area.

We take map accuracy very seriously, so thank you for helping us correct any errors from our data sources!