The Section, Township, and Range Layer information is provided by the USGS Public Land Survey System (PLSS). Click here for the PLSS Website to learn more about Section, Township and Range.
Section: A one-square-mile block of land, containing 640 acres, or approximately one thirty-sixth of a township. Due to the curvature of the Earth, sections may occasionally be slightly smaller than one square mile.
Township: An approximately 6-mile square area of land, containing 36 sections. Also, a horizontal row of townships in the PLSS.
Range: A vertical column of townships in the PLSS.
With the Sections Layer turned on, sections and section, township, and range labels will show as grey dashed or solid lines and text on your map.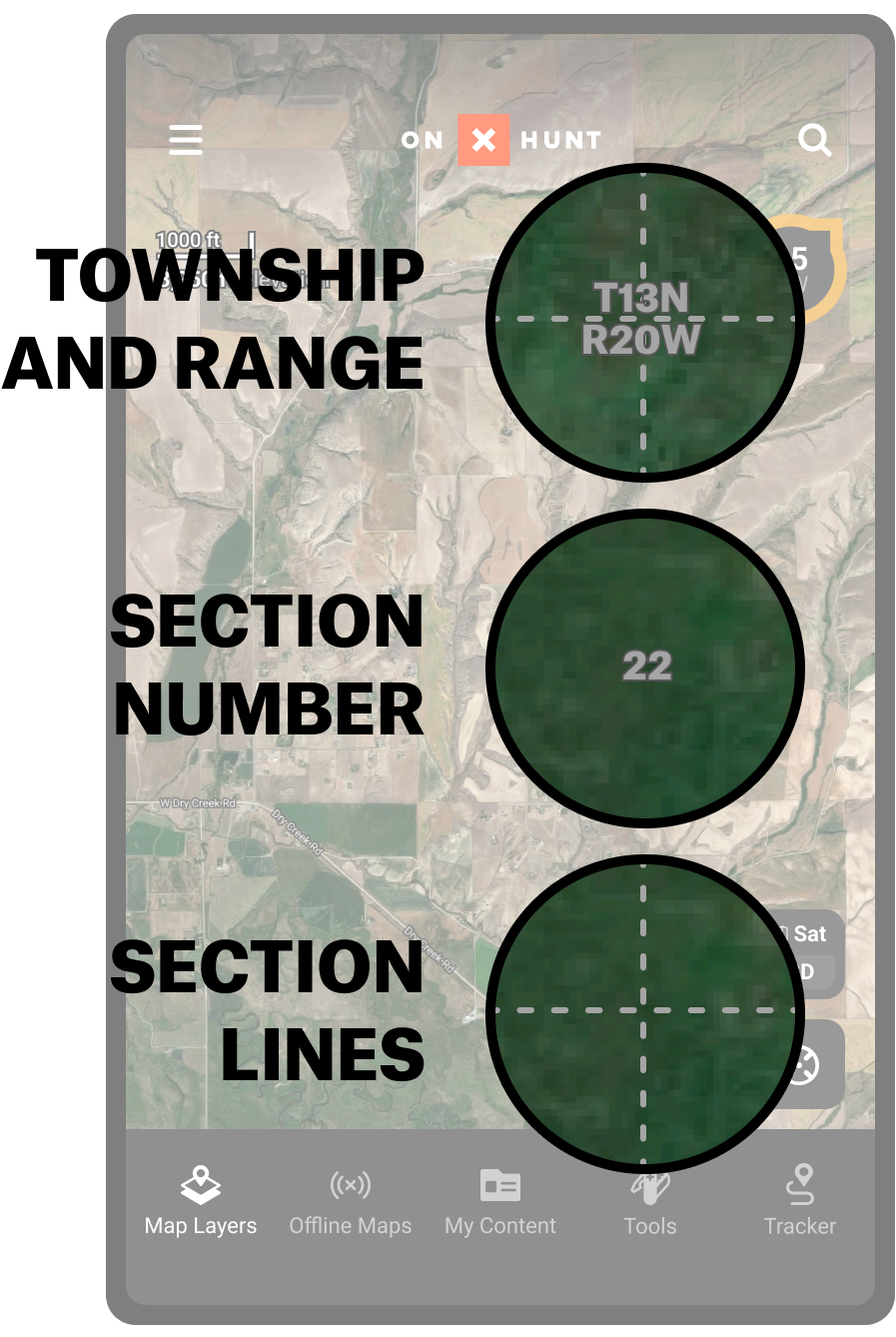 You can easily identify section, township, range, and other map features without consulting a legend by tapping the feature on your screen. Click here to learn more about identifying map features without a legend.