Display USGS section, township and range grids. As you zoom in, township and range will resolve into individual sections.
From the USGS Public Land Survey System (PLSS) Website:
Section - A one-square-mile block of land, containing 640 acres, or approximately one thirty-sixth of a township. Due to the curvature of the Earth, sections may occasionally be slightly smaller than one square mile.
Township - An approximately 6-mile square area of land, containing 36 sections. Also, a horizontal row of townships in the PLSS.
Range - A vertical column of townships in the PLSS.
---
Satellite Basemap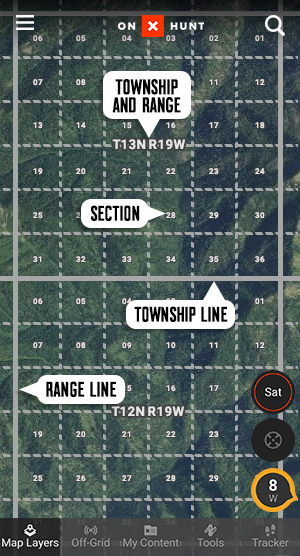 Topo Basemap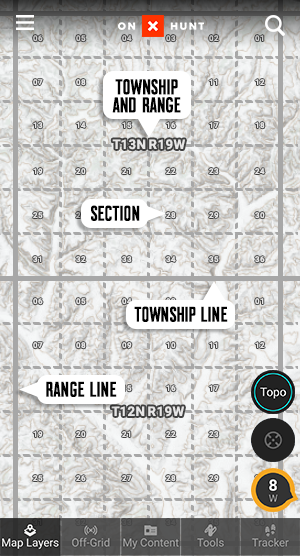 Hybrid Basemap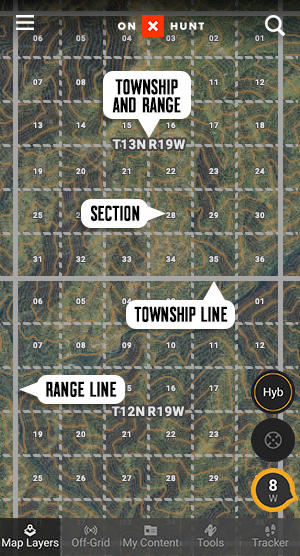 ---
Learn More: