The Map Layers Menu Allows You to Customize Your Map to Show Only the Information You Want.
The State heading contains all of the state-specific layers, such as private property, government lands, and hunting boundaries.
The Nation heading contains all of the nation-wide layers, such as trails, weather, and hunting specialty layers.
Customizing Your Map Using the Layers Menu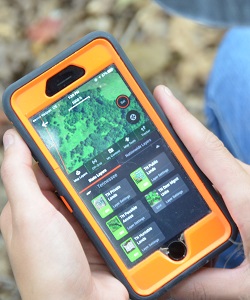 Tapping the picture next to a layer will enable it, making it visible on the map. When it's enabled, it will be outlined in green and the word "ON" will be visible under the icon.
Tap the picture again to turn the layer off.
If you have an Elite membership, scroll to the bottom of the State layers section, and tap the "

Manage States"

 button to switch between states.
Layer turned 

off

:
 
Layer turned 

on

:
 
Layer Settings
Tapping the "Layer Settings" button will display more information about a layer, and allow you to adjust the layer's properties.
Increase the transparency to make the layer less visible on the map.
Some layers have additional options in Layer Settings, such as switching between species in the Hunting Units layer: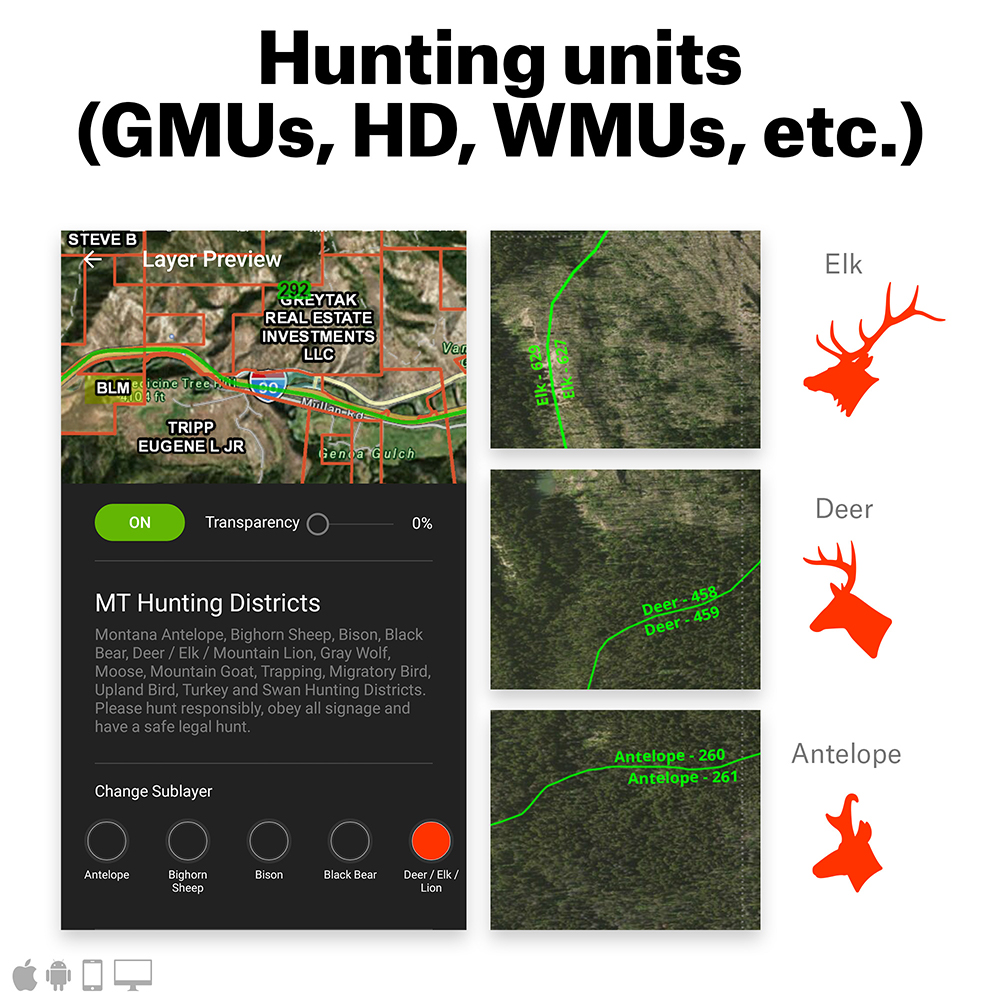 Looking for a Map Legend? Click here.