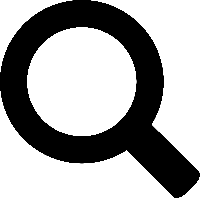 Click inside the Search box in the upper left corner to search for a landowner or other feature.
When searching by landowner, make sure to enter the last name first, and then the first name, without any punctuation. For example, to search for John Smith's land, you would enter your search like this: "Smith John."

Your search results will appear in the list below the Search box.

Click the result to move the map to that location.

Click the  button to the right of the search box to close the search results list.