To be compatible with the onX Hunt Chip, the GPS must be a Garmin handheld device with a color screen and an SD card slot.

The onX Hunt Chip must be physically inserted into the device; maps cannot be downloaded or saved into the internal storage of the GPS device itself.

Click here to view our list of recommended GPS devices.
---
Compatible Devices
GPSMAP Series
Compatible Models:
60CSx | 60Cx | 62s | 62sc | 62st | 62ct | 62stc
64 | 64s | 64st | 64sc | 64sx | 64x | 64sx | 64sc
64csx | 66s | 66st | 66i | 76CSx | 76Cx
78 | 78s | 78sc | 276Cx | 86s | 86i | 86sci

Pictured unit: GPSMAP 62st
Note: for the 86s, 86i and 86sci to display the Hunt Chip properly, turn off Marine Chart Mode in the Setup Menu.
Note: the 60CSx Marine Model and 62 Standard Model are NOT compatible
---
Oregon Series
Compatible Models:
300 | 400 | 400t | 400c | 400i | 450 | 450t
500t | 550 | 550t | 600 | 600t | 650 | 650t
700 | 750 | 750t

Pictured unit: Oregon 700
---
Rino Series
Compatible Models:
520HCx | 530HCx | 650 | 650t | 655t | 750 | 755t

Pictured unit: Rino 755t
Note: 110 | 120 | 130 | 520 | 530 | 610 | 700 | are NOT compatible
---
eTrex Series
Compatible Models:
20 | 20x | 22x | 30 | 30x | 25 Touch | 35 Touch
Legend Cx | Legend HCx | Vista Cx | Vista HCx
Venture HCx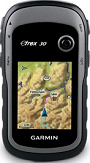 ---
Montana Series
Compatible Models:
600 | 600t | 610 | 610t | 650 | 650t | 680 | 680t

Pictured unit: Montana 600
---
Dakota 20

Pictured unit: Dakota 20
Note: Dakota 10 is NOT compatible
---
Colorado Series
Compatible Models:
300 | 400 | 400i | 400c | 400t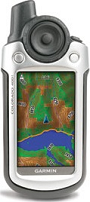 Pictured unit: Colorado 400t
---
Astro Series
Compatible Models:
220 | 320 | 430 | 900

---
Alpha 100

---
Monterra*

Note: the Monterra has the ability to download apps, but it is not compatible with the onX Hunt App
---
Incompatible Devices
Rino Series - 110 | 120 | 130 | 520 | 530 | 610 | 700
GPSMAP Series - 60CS | 60CSx Marine Model | 62 Standard Model
Dakota - 10
inReach Series - All Incompatible
Navigation Devices - All Incompatible
Marine / Fishfinder Devices - All Incompatible
Aviation Devices - All Incompatible
---
Learn More: