Learn about map features without consulting a legend by tapping the feature on your screen. Follow this link to learn more about identifying map features.
Essential Map Layers: Private Lands, Government Lands and Hunting Units/GMUs
onX Hunt turns on these three Layers by default the first time you launch the onX Hunt App. Follow this link to learn how to turn on, turn off and adjust Map Layers.
What do the circles on my map mean?

Symbols you'll see on Basemaps
These symbols are attached to the Basemaps and cannot be turned off or hidden. Follow this link to learn about our three different Basemaps.

Natural Spring



Peak / Mesa



Pass / Gap



Mine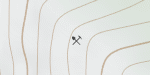 Hiking trails
Streets, two-tracks and dirt roads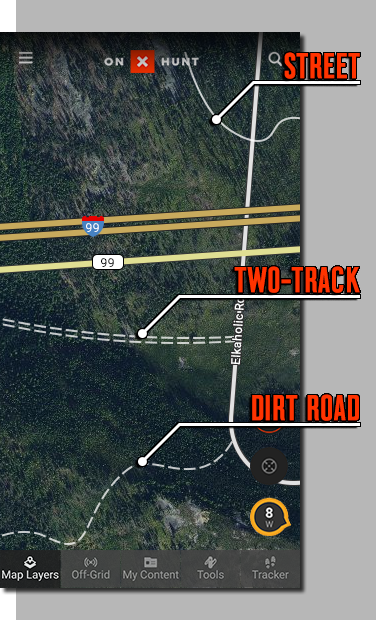 Recreation sites for hunting and camping

Follow this link for the complete Recreation Sites Layer legend.