Redeeming the code that comes with your onX Hunt Chip will give you additional benefits, including:
Redeeming the code is not required to use the onX Hunt Chip with your Garmin GPS unit or computer.
How to use redeem codes
The redeem code can be found in the center panel of package. Do not include the dashes when redeeming the code. Follow this link to redeem your code.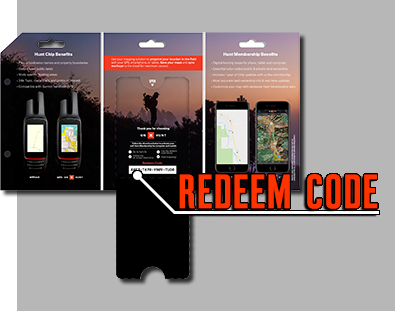 What next?